Prices of the outpatient clinic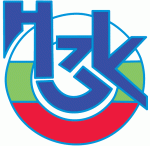 Works with Health Insurance Fund
All health insured patients can benefit from the annual package of services financed by the NHIF (National Health Insurance Fund).
Dr. Stefan Zahmanov has a contract with the NHIF and accordingly you can use all services paid for by the health fund.
If you wish to be fitted with a modern photopolymer filling, you pay the difference in price between the price list below and the price paid by the NHIF for an amalgam filling.
You need to carry your health insurance card and provide it, as well as having paid your health contributions.
| CARIESOLOGY , AESTHETIC DENTISTRY | |
| --- | --- |
| | |
| Photopolymer seal – I/ II/ III surfaces | |
| | |
| | |
| Diastema closure with bonding | |
| Restoration of a cutting edge | |
| Direct photopolymer veneer | |
| | |
| Treatment of pulpitis of a single-rooted tooth | |
| Treatment of pulpitis two-rooted tooth | |
| Treatment of three-root tooth pulpitis | |
| Office whitening with Beyond lamp | |
| Teeth Whitening Opaliscence (homemade) | |
| | |
| --- | --- |
| | |
| Administration of anesthesia | |
| | |
| Upgrade (abutment) and a metal-ceramic crown on an implant | |
| Superstructure and full contour zirconium crown | |
| | |
| | |
| Revealing an impacted tooth | |
| | |
| | |
| --- | --- |
| | |
| | |
| Fabrication of a temporary crown/veneer | |
| Taking from a seal ( on the jaw) | |
| Corona metal and photopolymer | |
| Signum+ insert, Signum+ crown | |
| | |
| Zirconium crown - full contour | |
| Porcelain crown or table top made of E.Max porcelain | |
| Crown zirconium ceramic or table top zirconium ceramic | |
| Porcelain preceramic veneer – .(Е.Max ceram-Ivoclar), facet Signum+ | |
| Total (partial ) plaque prosthesis | |
| Valplast soft plastic prosthesis | |
| Prosthesis Vertex Thermosens | |
| PERIODONTOLOGY AND DISEASES OF THE ORAL MUCOSA | |
| --- | --- |
| Cleaning tartar with ultrasound | |
| | |
| Fiber splinting of periodontal teeth | |
| | |
| --- | --- |
| *The price includes everything from the placement of the braces to their removal as well as the placement of the fixed and removable retainers. | |
| | |
| Preventive examination after removing the braces | |
| Treated with metal braces | |
| Treatment with self-ligating metal braces | |
| Treatment with porcelain braces | |
| Treatment with sapphire braces | |
Treatment with a removable orthodontic appliance

Bonding of a fallen bracket metal bracket/self-ligating or porcelain

Rapid expansion device treatment

Orthodontic treatment with Aligneri Smilers

Fabrication of a removable or fixed retainer

Placement of a fixed fiberglass retainer

Placing an orthodontic mini-implant